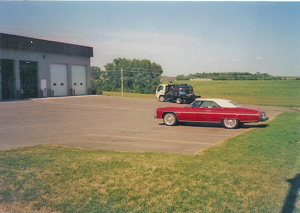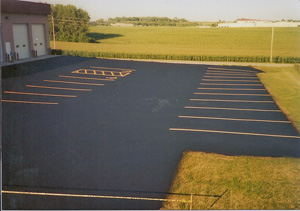 B & D Seal Coating has been a complete asphalt maintenance and resurfacing company since 1985. We offer sealcoating, crack filling, patching, sweeping and striping services.
Sealcoating is something your asphalt should receive periodically to maintain a bright appearance and to protect it from the damaging affects of exposure to sun in the summer and freeze and thaw action in the winter. No job too large or too small. We do residential sealcoating and commercial sealcoating.
Before Sealcoating After Sealcoating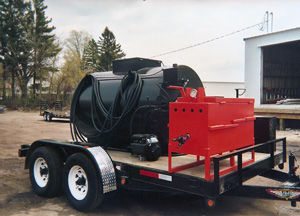 Sealcoating preserves your investment and enhances the value of your property. Make an appointment for your investment today!
Communities serviced in around the Southeastern Minnesota area include but are not limited to Caledonia, Spring Valley, Harmony, Rushford, Lewiston, Houston, Hokah, La Crosse, La Crescent, Winona, Onalaska et.al.
We will also buy, trade or rebuild used equipment
Call, email or mail us @
214 Grant Lane~Caledonia, MN 55921
(507)-724-3615/(888)-724-3615
bdsealcoating@acegroup.cc